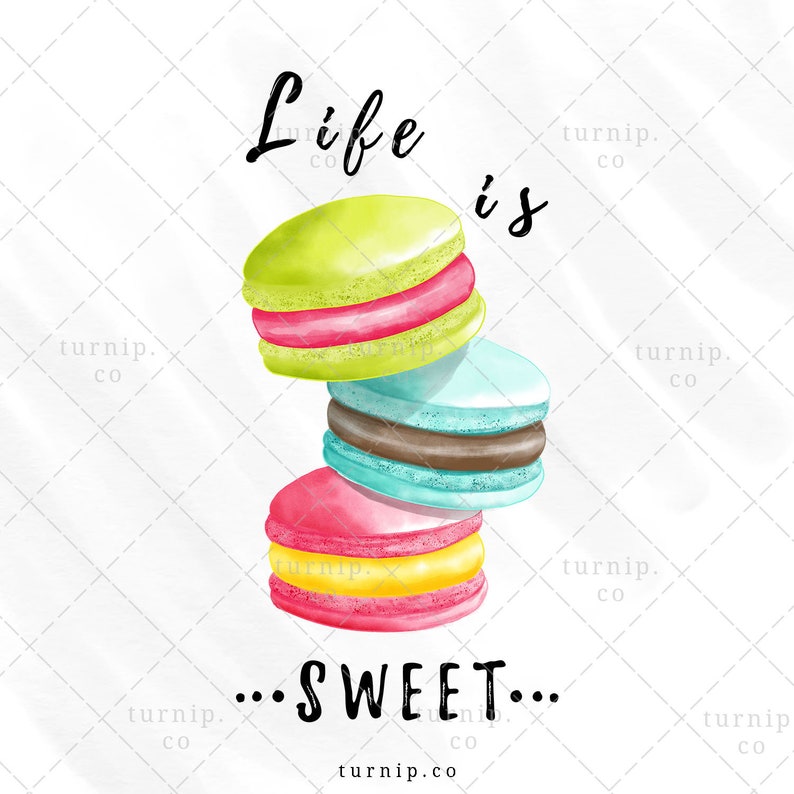 Here's what you get in this Life is Sweet Sublimation Macaroon Clipart Graphic:
[1] watercolor sublimation clipart design with three tasty macaroons stacked one on top of the other...
... the bottom-most macaroon is pinkish red with yellow filling...
... the middle macaroon is blue with chocolate brown filling...
... and the top-most macaroon is a light lime green with pink filling...
... the stack of macroons are surrounded by the text quote, "Life is Sweet", is a casual, playful handwritten font.
Start using it instantly after download for your t-shirt design, mug design, product graphics, stickers, scrapbooking, heat transfer projects, wall art, crafts, blog posts, store banners, website design, apps, baby shower invitations, greeting cards, stationery design, collage, junk journals...
... and more!
Click the image or link to navigate and see more...